Aeroquip
Here is the breakdown for the Male and Female Aeroquip Fittings/Adapters. We can supply this part as a whole as well as provide each individual part separately. We also provide cleaning/de-greasing of the fittings according to our customers specifications.
Aeroquip 5400 Series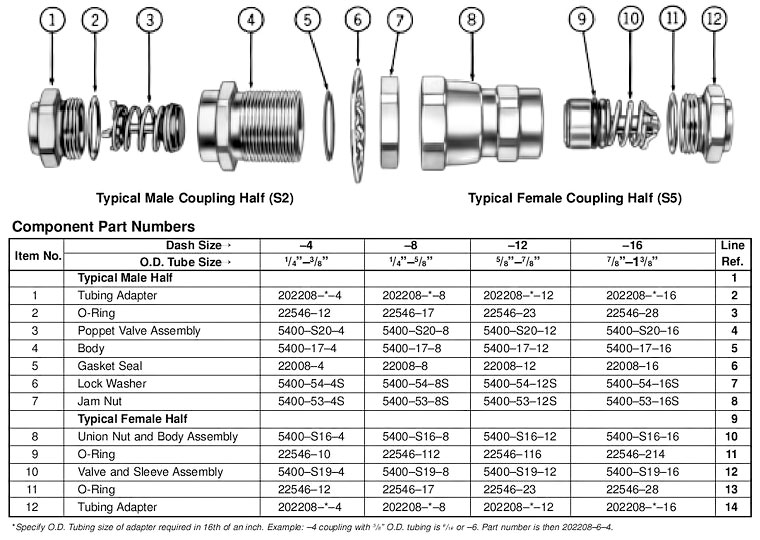 Here are a few standard Aeroquip Fitting sizes we supply. We can also supply individual parts of the fitting like the shell, poppet etc.
*All parts available in UL*
	Size			Part Number
 
	1/4" Female		5400-S5-4
	1/2" Female		5400-S5-8
	3/4" Female		5400-S5-12
 
	1/4" Male		5400-S2-4
	1/2" Male		5400-S2-8
	3/4" Male		5400-S2-12

Call For Pricing

Aeroquip Parts
We supply a full range of Aeroquip parts and assemblies. Call for more information.
H & J Enterprises
200 Vanadium Rd.,
Bridgeville, PA 15017.
412-257-9335Telephone:
412-257-9404FAX:
info@handjent.com