Custom Helium Lines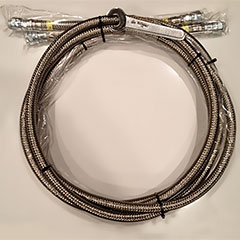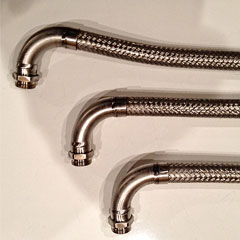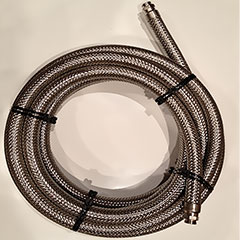 Helium Lines
Our Helium Lines and Transfer Lines can be built to any specification our customer wants. Our lines are available in all different sizes, end configurations and material. We have been building lines since 1988 and our prices and quality of product are the best in the industry. All of our lines are fully tested before we ship them to ensure they do not leak or have any other malfunctions. We can also provide various types of testing along with certification per our customers request.  We stock common lines such as Sumitomo, Leybold and GE so we always have them ready to ship in case of an emergency.

Our delivery for custom lines is usually 3-5 days. 
- Sumitomo, Leybold and GE lines
- Transfer Lines with 90 Degree elbows
- Any Size and end configuration
- Lines charged with Grade 5 pure Helium
- Male or Female Aeroquip end Fittings (5400 series)
Our specialists can help you identify or design the line you need
Repair & Refurbishment of Used Helium Lines
We can repair and refurbish your old lines and make them just
like new.
Call 412-257-9335 for pricing.

lines
Custom Built Helium Lines and Transfer Lines. Using popular brands such as Sumitomo, Leybold, and GE.
H & J Enterprises
200 Vanadium Rd,
Bridgeville, PA 15017.
412-257-9335Telephone:
412-257-9404FAX:
info@handjent.com